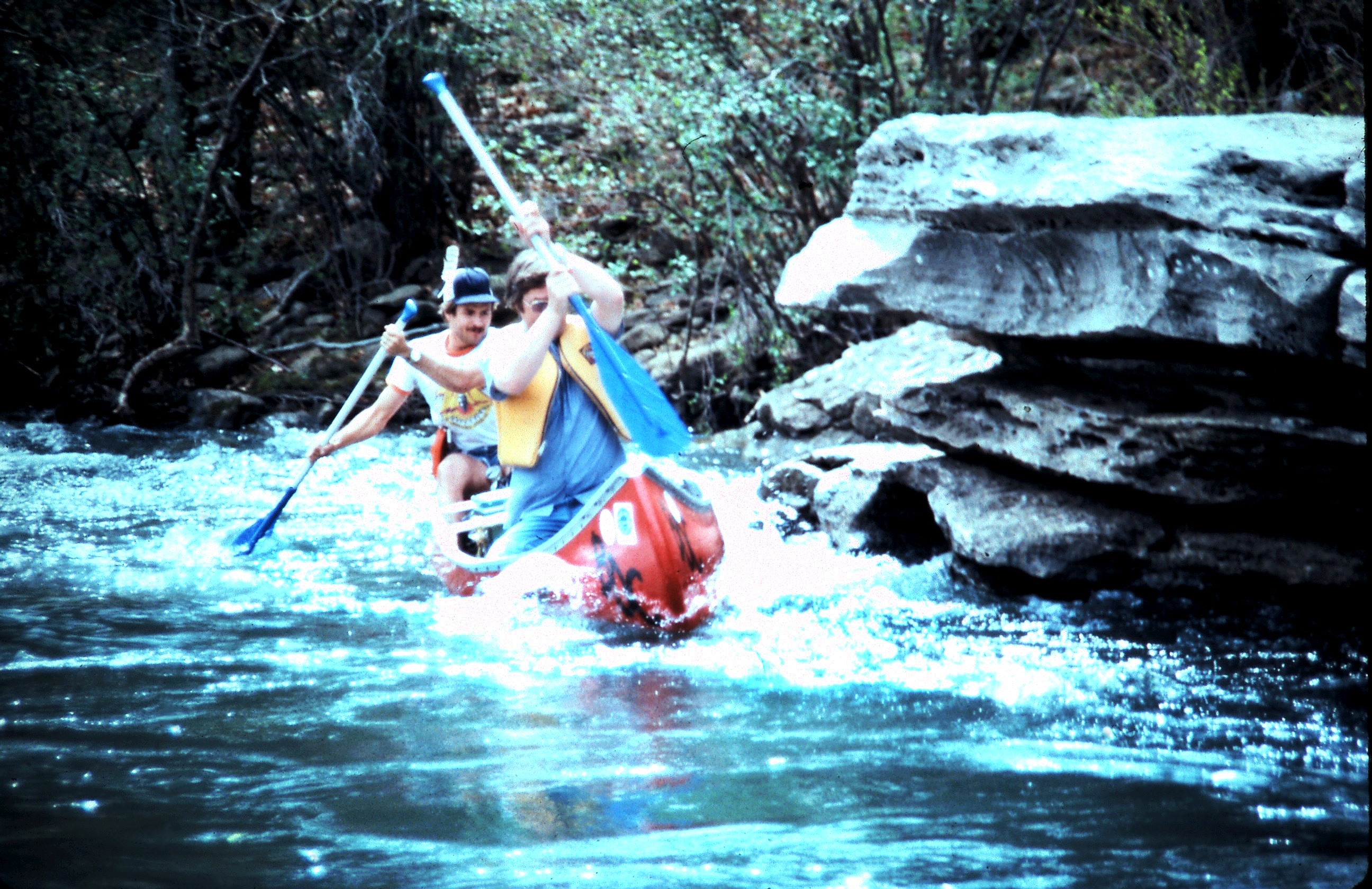 Since 1976, Buffalo Outdoor Center has been passionate about helping people discover the magnificent Buffalo National River. Mike Mills started BOC as a canoe rental operation back when the river's national park designation was brand new and only a few hundred people a year came to explore the upper Buffalo River wilderness. Even though establishing a successful business in the middle of nowhere presented a tremendous challenge, Mike was committed to his dream of making a living doing what he loved most---paddling and hiking the Buffalo.
Today, Buffalo Outdoor Center has grown into a complete lodging and outfitting resort, offering guests a broad variety of outdoor experiences. Our business has expanded to include an outstanding lodge and 18 high quality log cabins; Arkansas' premier wilderness zip line canopy tour; and soon the Riverstone Spa. Our bright, talented son-in-law Austin Albers was recently named as BOC's general manager and is beginning to learn "the way of the Canoe Operator," so that someday Mike Mills can make up for some lost paddling time!
Our guests come from all over the world, most of whom choose BOC and the Buffalo River as a place to find rejuvenation, adventure, and inspiration. While we host people from all walks of life, our primary guests are couples and families. We're also fortunate to frequently host journalists, television hosts, movie companies, and others writing or filming stories about BOC or the Buffalo River.

At BOC, our staff is like a family, and we hope you'll feel that you're a part of it when you become our guest. However you choose to spend your time here, please don't hesitate to let us know how we can make your Buffalo River getaway or vacation the best. Our passion for the Buffalo National River has never been greater, along with our desire to help you discover the river's many natural wonders.