IT'S CANOE SEASON!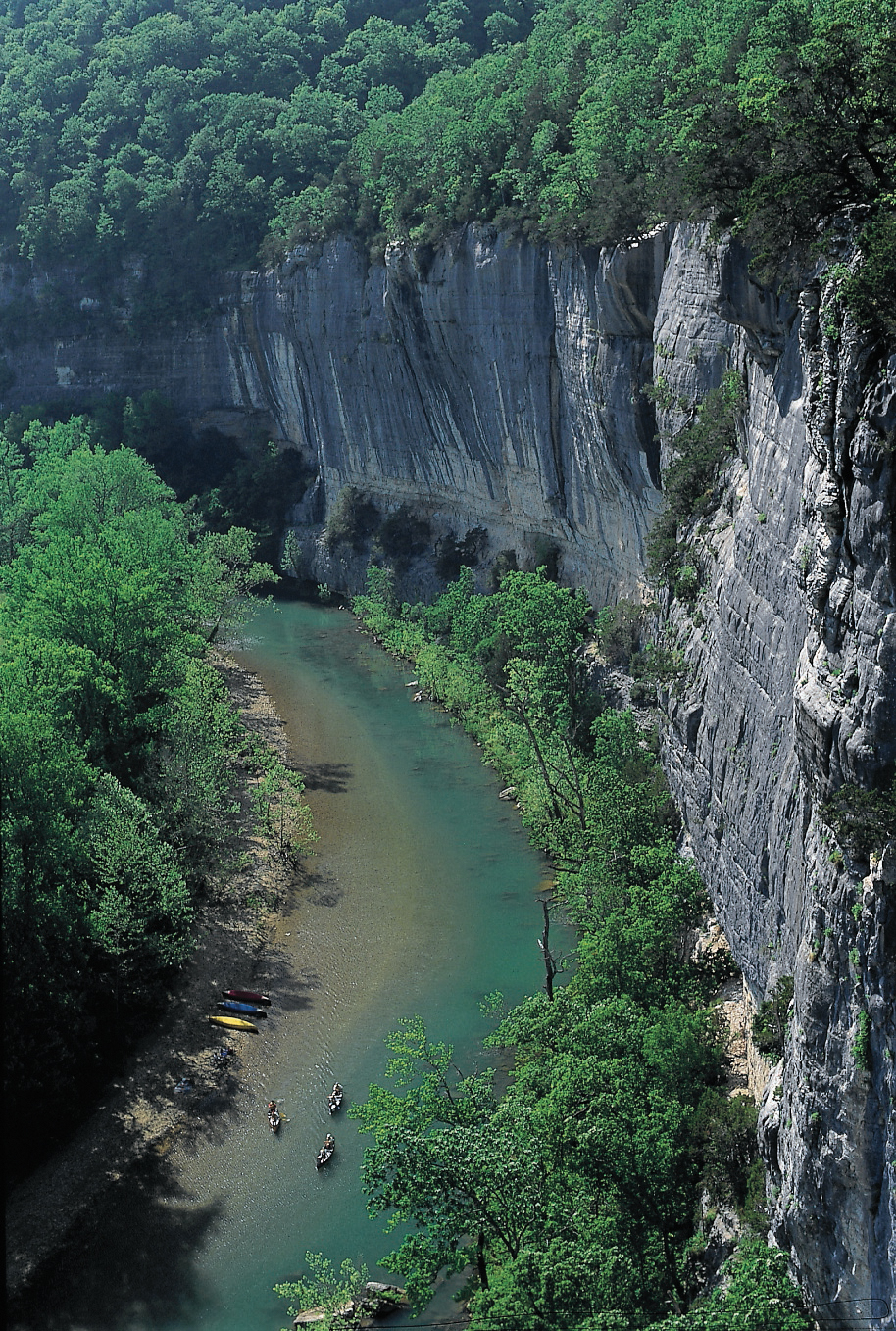 River rats rejoice---canoe season has finally arrived! You can get the scoop here on what the Buffalo River is currently doing, along with helpful tips and videos that will make your float trip adventure the best ever. BOAT RENTAL TIP: If you're wanting to float on a Saturday, please make advance resevations as the National Park Service limits the number of canoes / kayaks / rafts that can launch each day. If you're visiting with us through the week, getting a canoe is easy. Kayaks and rafts are a smaller inventory, however, so be sure to reserve those in advance to insure availability.
TO RENT CANOES / KAYAKS / RAFTS: Call us at 1-870-861-5514
IT'S ZIP LINE SEASON!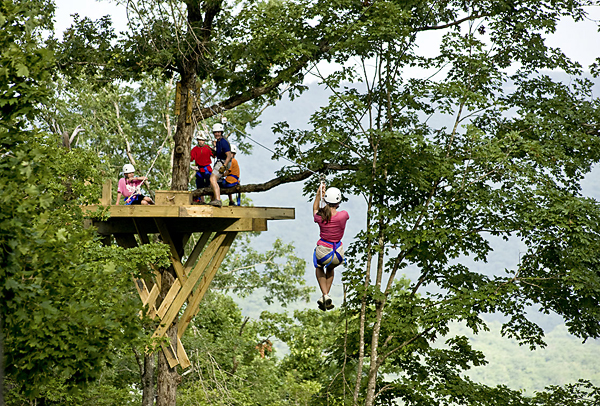 Our highly popular zip line canopy tour is now open on weekends. It's a marvelous adventure for families, couples and groups ooking for a unique way to experience Buffalo River country. We repeatedly get high marks all the way around for this activity, which is suitable for ages 10+. To learn more about the Buffalo River Canopy Tour, visit this web page: BOC's Zip Line Adventure. To book reservations, call us at 870-861-5514 in advance of your stay to assure tour availiability. Or, see us in the office upon arrival.
HIKING
Stretch your legs and take in Arkansas' finest trail scenery on one of the many stellar hiking trails in upper Buffalo River country. Spring is one of our favorite seasons for hiking. Visit our Top Hiking Trails page for information about some of the upper national park's most beloved trail adventures, including trailhead directions and downloadable maps!
ELK VIEWING IS STILL GOOD
The elk are reliably visible early mornings and late afternoons in March and Apr. You can learn more about where and when to find Ponca's elk herds at this link. Or ask our office staff for where to find elk.
While you're here, be sure to visit the Elk Education Center while staying with us (located across the road from our office). The exhibit is free and sponsored by the Arkansas Game & Fish Commission. It's a quality learning experience for children and grownups alike!
HUNGRY? THEN HIT THE BOC DELI!
You asked for it, we listened! BOC is now home to hearty handcrafted sandwiches made from all-natural meats, quality cheeses and veggies and super delicious, locally baked Neighbor's Mill breads. Going on a river picnic, float trip or hike? Let us make lunch planning easy with sandwich meals that will satisfy any adventurous appetite. Click here for our menu of deli creations!
HORSEBACK RIDING
Saddle up, pardner, as even in fall and winter, the friendly folks at Rimrock Cove Ranch are ready to take you on a leisurely trail ride through their piece of pretty Ozark Mountain countryside. Just give them a call at 870-553-2556 to book great fun with a 4-legged friend on a pretty trail during your trip to Buffalo River country!
BEAUTIFUL CAVE TOURS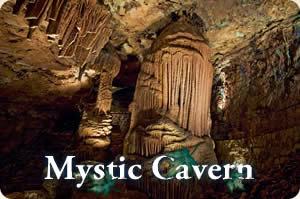 Explore underground wonders at Mystic Caverns, where the folks are nice and the below-the-surface scenery is gorgeous. This is a terrific family activity, as well as one ideal for a hot mid-day adventure thanks to the caves' pleasing, cooler temperatures. Mystic Caverns is located just 30 minutes from Ponca on Hwy 7 between Jasper and Harrison. (Please note that Mystic Caverns is closed on Sundays and certain times during the winter. Visit their website at the link above for current hours.)
---
BOC is an authorized canoe concessioner of the National Park Service, Department of the Interior.