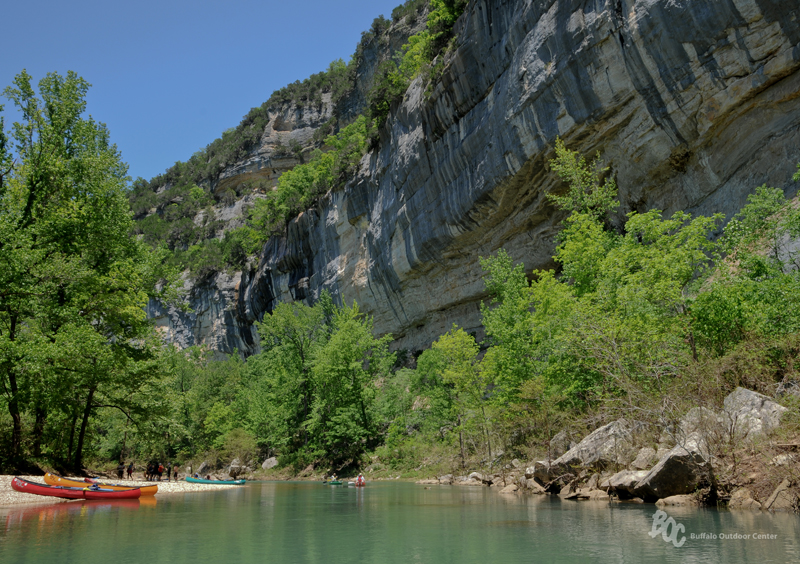 The Buffalo National River begins as a trickle in the Boston Mountains, where it flows north and then eastward through the Ozark Mountains until it merges 150 miles later with the White River at Buffalo City.

The upper Buffalo, where Ponca is located, offers the river's---and Arkansas'---finest scenic beauty. With its massive towering bluffs, countless waterfalls, watchable wildlife, ties to both historic and prehistoric cultures, and remote unspoiled location, the upper Buffalo River wilderness is surely mid-America's finest outdoor destination.

In fact, the entire river is such a special place that in 1972, Congress designated it as America's first national river. This unique status protects the Buffalo from commercial or residential development, along with other destructive operations such as damming and gravel mining, thus preserving its scenic beauty and natural wild state forever.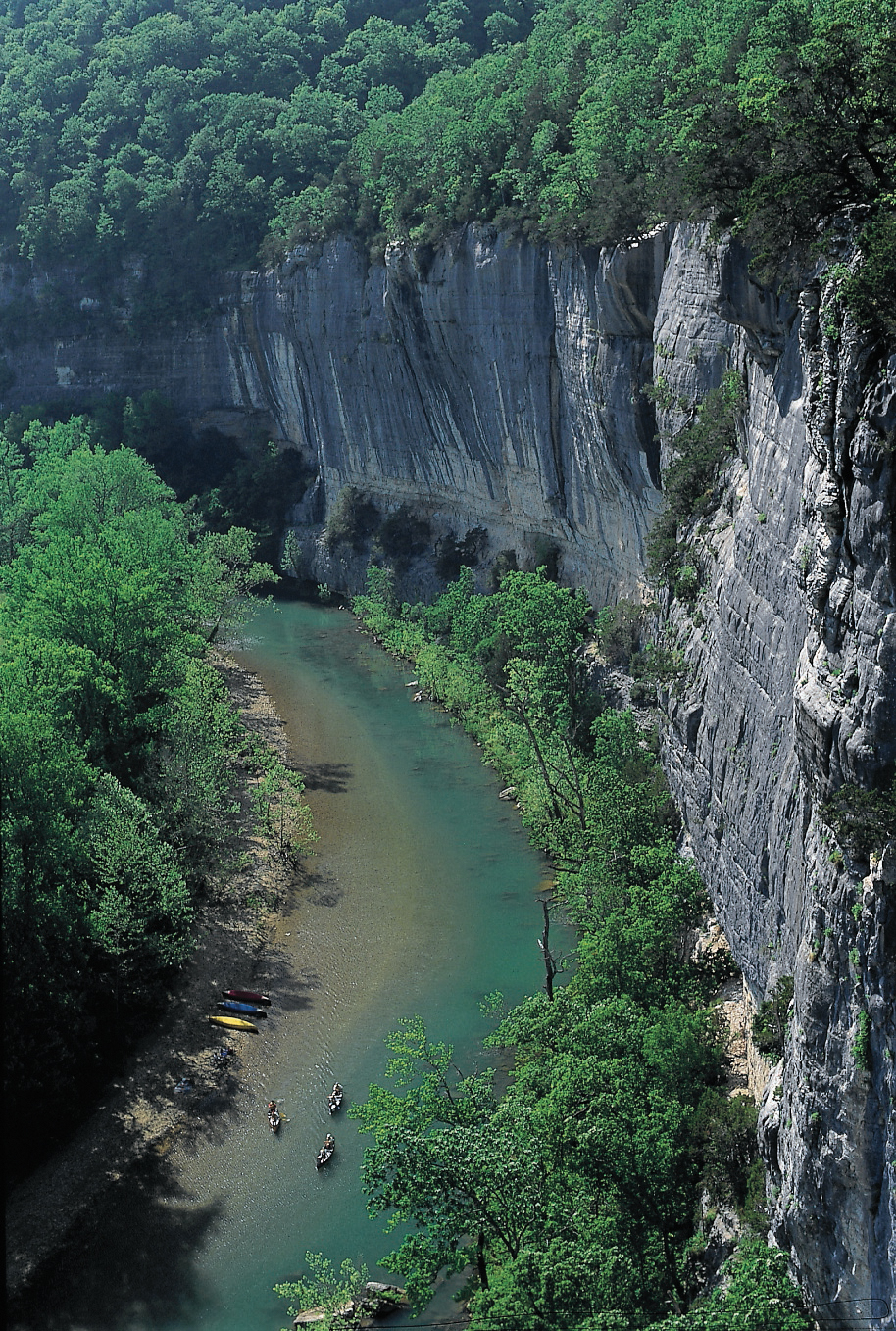 Looking to canoe the Buffalo? No one knows the Buffalo River like BOC, and we'd love to share our 35+ years of experience with you. Give us a call at 1-800-221-5514 or email us. You can also click here for online one-day canoe rental or multi-day canoe rental information. Click here to access a full-length Buffalo National River map, plus, printable PDFs of river access sections between Ponca and Pruitt.
The River That Almost Wasn't
Before it received national park status, the Buffalo River was slated for a Corps of Engineers dam project, which would have permanently destroyed a great deal of the scenic beauty we enjoy today. You can learn more about the the monumental efforts and personal sacrifices made to save the Buffalo for perpetuity as a wild and free-flowing river in this excellent article by Arkanas Living magazine, which celebrates the river's 40th anniversary as a national park: The Buffalo Flows Free.
Upper Photo: Big Bluff by Rhonda Mills / BOC
Far Right Photo: Roark Bluff by Chuck Haralson, Arkansas Parks & Tourism
---
Buffalo Outdoor Center is authorized within Buffalo National River to provide canoe rentals and transportation services.