You could spend a lifetime exploring the upper Buffalo National River on foot, with something beautiful and inspiring to discover around nearly every bend in the trail. However, if we had to narrow it down to a handful of trails to recommend to someone just becoming acquainted with Buffalo River country, these are the ones we'd have to suggest if pressed for an answer.
Below you'll find our suggestions, keeping in mind that some trails are not for all people, such as the trail to Big Bluff. For each trail, we offer some of the things you may want to consider before choosing to hike it. Fortunately, most Buffalo River trails can be safely hiked by adults and children alike, as long as prudent caution is exercised in certain areas (such as waterfall ledges and bluff lines) and children are supervised carefully.
Sunscreen, bug spray, a hat and at least one bottle of good ol' water can be your best buddies on a hike---water, in particular! If you are going to be on the trail for more than a couple of hours, we highly recommend packing extra water along, especially if you're going to Big Bluff or Hemmed-In Hollow, which require 4 or 5 hours to complete.
OK, ready to hike? Click on a trail name to access information about it. For the most popular trails, we've provided a handy printable PDF map, which can easily be printed off and stashed in your daypack. Smiley face!
---
Thank you for joining us in our ongoing effort to pick up litter along Buffalo National River trails. Every water bottle, gum wrapper and cigarette matters! Pet Owners: Please note that the National Park Service does not permit pets on trails within the park. Pets are, however, permitted in campgrounds on a leash and you may float with your pet.
---
Buffalo River Waterfall Trails:
Lost Valley | Hideout Hollow | Hemmed-In Hollow | Whitaker Point | Twin Falls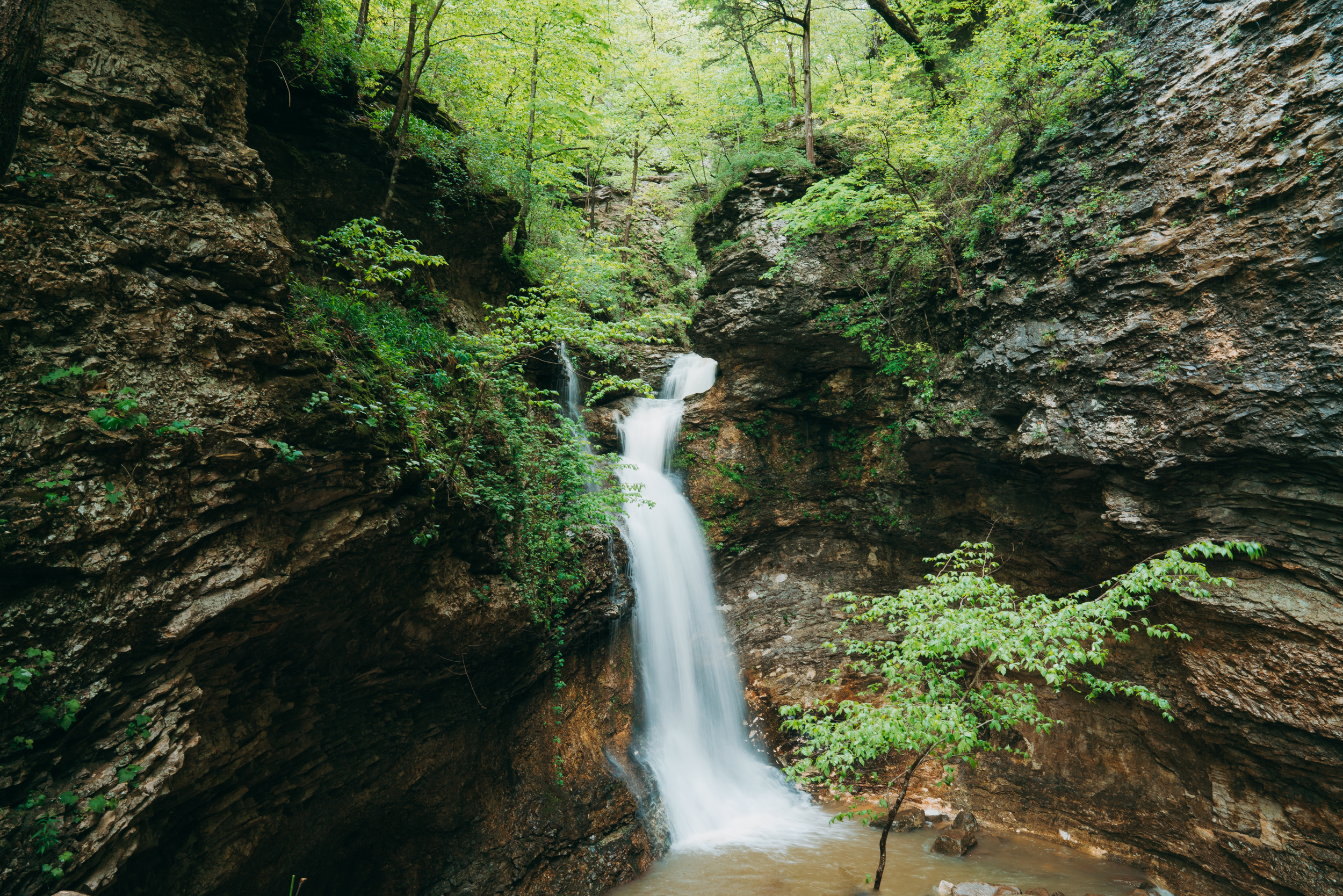 Our waterfalls are rainfall dependent, so if it's been raining recently, then that's a great time to find the waterfalls running. There are countless waterfall areas in the upper Buffalo River wilderness, so once you've explored these trails, we encourage you to come back and find some of the other waterfalls tucked here, there and yonder. And in the winter? They become icefalls---another reason to return!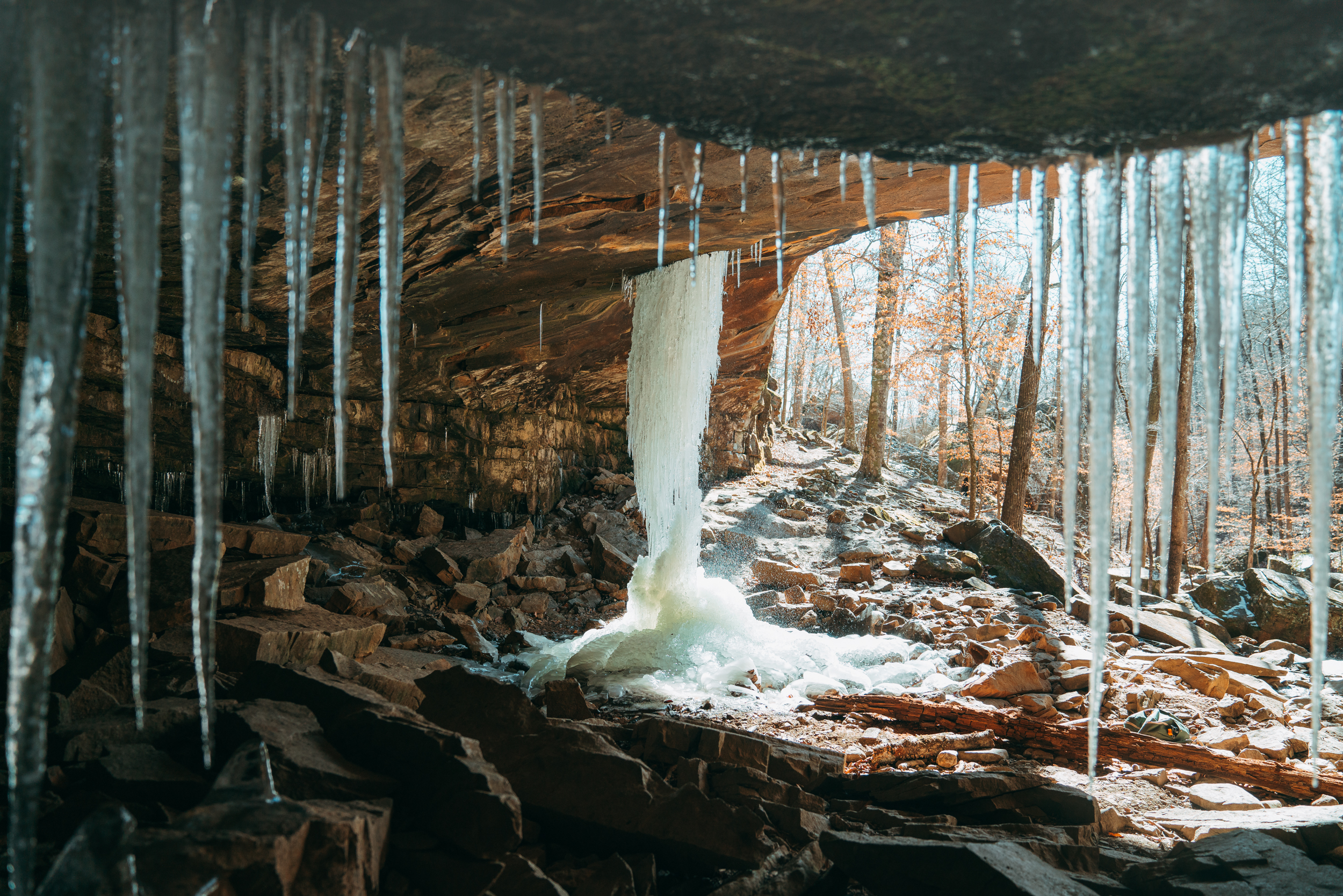 ---
---

Big Adventure Trails: