BOC Ponca Downhill MTB Trail
Ponca now boasts some of the longest downhill trails in the state. Weaving below BOC's cabins, you'll find a network of gravity lines that can be strung together into six-mile-long runs with as much as 1,300 feet of descending. The downhill-specific trails cater to intermediate and expert riders, but a multi-directional trail, which can be ridden up or down, is suitable for intermediate riders .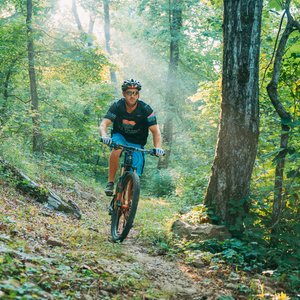 Upper Buffalo Bike Trails - IMBA Epic
Mountain biking in Arkansas is becoming very popular, with some of the state's finest trails located right here in upper Buffalo River country!