"On earth there is no heaven, but there are pieces of it here." - Jules Renard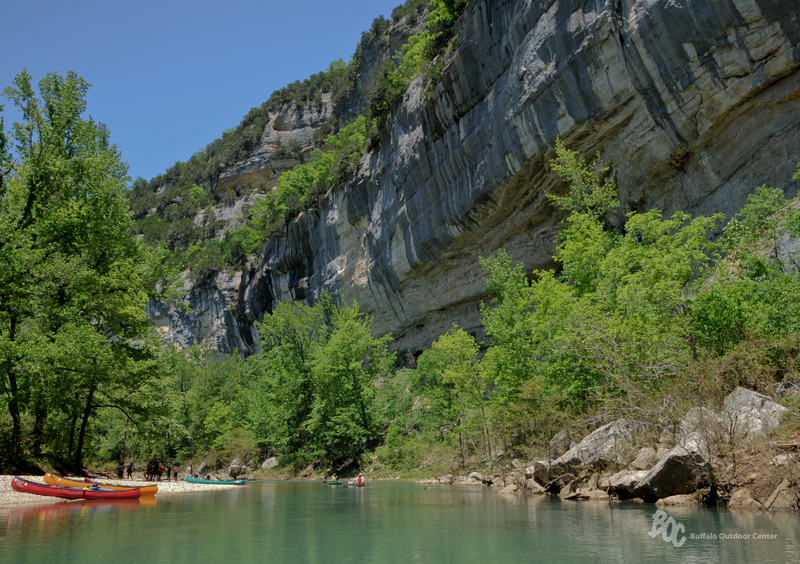 Just 70 miles from Northwest Arkansas is found one of those very pieces of heaven---the upper Buffalo National River. With its towering limestone bluffs, pristine water, Ozark Mountain terrain and abundant wildlife, this ruggedly beautiful National Park is truly home to Arkansas' finest hiking trails, river trips and scenic drives.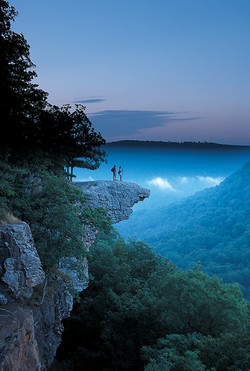 Whitaker Point (also known as Hawksbill Crag) is probably the most popular hike in all of Arkansas. Located in the river's headwaters area, the trail is 3 miles round-trip of moderate-to-medium difficulty; most folks make it just fine. A word of safety, however: watch your step along the bluffline, as well as keep a close eye on children. You can learn more about this lovely spot here: Whitaker Point Trail. And, you can always call our knowledgeable staff at 870-861-5514 for more information or send us an email.
Close to home, yet far away.
Although the upper Buffalo River area is only a short drive from where you live, you'll feel like you've entered another world. This is wilderness, where beauty dwells in every season. And, where there still remains a thing called "solitude."
Your Buffalo River base camp, BOC style.
Buffalo Outdoor Center is conveniently located in the heart of this beautiful place. Since 1976, the tiny, charming community of Ponca has been our home and we'd love to share it with you.
Our adventure resort offers quality cabin rentals...a stunning lodge for group gatherings...river trips in the spring and early summer...and Arkansas' only wilderness zip line adventure. Our store features 5,000-square feet of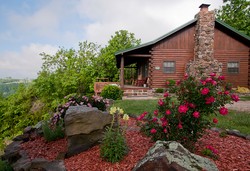 quality outdoor gear and apparel, river maps, Buffalo River souvenirs, groceries, and a deli whose mile-high sandwiches have become legendary among our guests.
Ready to plan your getaway?
To get started, simply follow the links below. Or, if you prefer to call us, here in Ponca we still answer the phone with a real, live voice. Just dial 870-861-5514.
STORE HOURS: Mar-July = 8 AM - 6 PM || Aug - Feb = 8 AM - 5 PM
ABOUT THE BUFFALO NATIONAL RIVER | ROMANTIC CABINS
FAMILY & FRIENDS CABINS | MOUNTAIN-TOP CABINS
RIVERWIND LODGE FOR GROUP EVENTS | CANOEING & KAYAKING TRIPS
ZIP LINE ADVENTURES | TOP HIKING TRAILS | ELK WATCHING