Got a case of the Buffalo River Shutdown Blues?  Well, we're here to put a smile back on your face, friend, as there is still plenty of great hiking, camping and other adventures to be had in and around Ponca, all without setting a single foot inside the national park!
TRAIL TONIC, CAMPING & OTHER CURES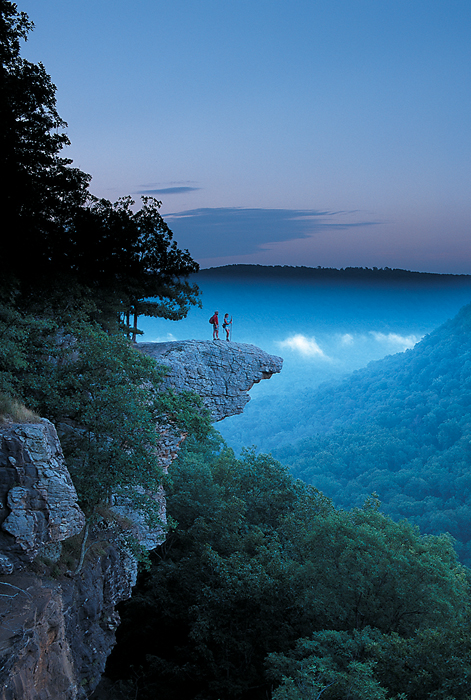 1.  Hikers, rejoice!  You can still hike in the upper Buffalo River headwater's wilderness, including to Whitaker Point (aka Hawksbill Crag).  It's all on National Forest Service land and offers some of the finest hiking scenery in Arkansas.  Tim Ernst's Buffalo River Hiking Trails book offers several trail suggestions for this area; we carry it in the BOC store or you can order it online from Tim (see link).  Wilderness accesses in the headwater's area can be found along upper Cave Mountain Road (turn right at the Boxley Bridge if coming from the north), as well as Hwy 21 south in the Mossville-to-Fallsville area.  The Trails Illustrated Buffalo National River Map – West Section is a great help when it comes to knowing where the NFS boundaries and accesses lie; we carry these in the BOC store as well.
2.  Campers, rejoice, too! You can camp in the the upper Buffalo River headwater's wilderness (see #1 for more info).  And, hey—unlike NPS camping, it's free!  Please be sure to leave no trace, including dismantling fire rings and packing out trash, especially toilet paper.  This is a pristine area and deserves our lightest usage footprint.  🙂  There are no restroom or campsite facilities to speak of, but you'll get your man-card punched for it and, unlike in a campground, you won't have 100 of your closest friends for neighbors.  Bonus perk:  your dog is welcome, too!
3.  Hike Smith Creek Preserve on Nature Conservancy land.  It's a gorgeous creek-side setting and an under-appreciated hike through an Ozark Mountain forest.  Tread lightly, please, as part of the beauty of Smith Creek is its pristine environment.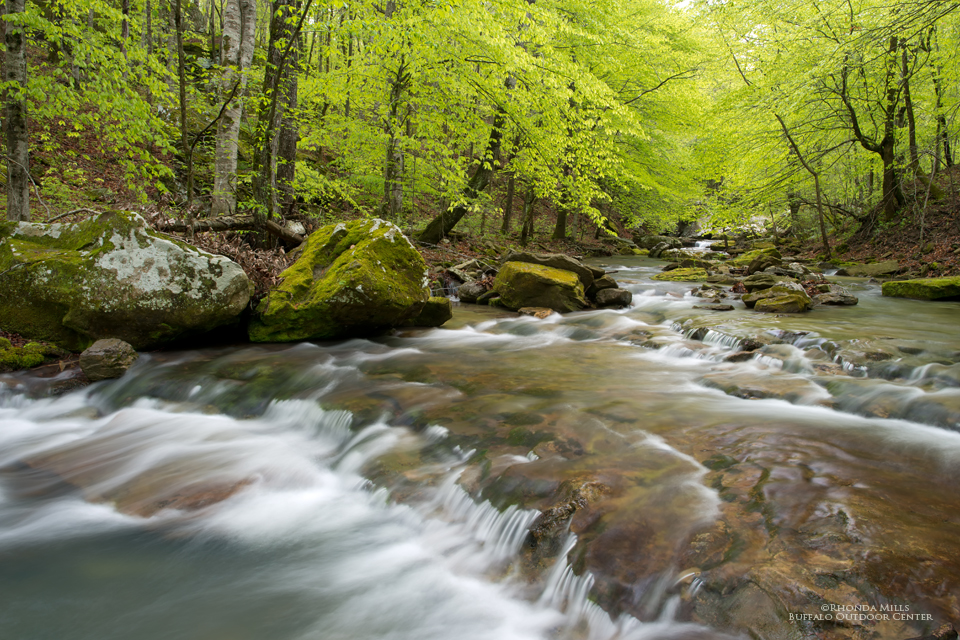 4.  Elk watch along Highway 43.  Yes, it border national park land, but that's Arkansas State Highway Department territory your driving on.  There are even new pull-offs along certain shoulder areas, which make elk-watching more safe and enjoyable.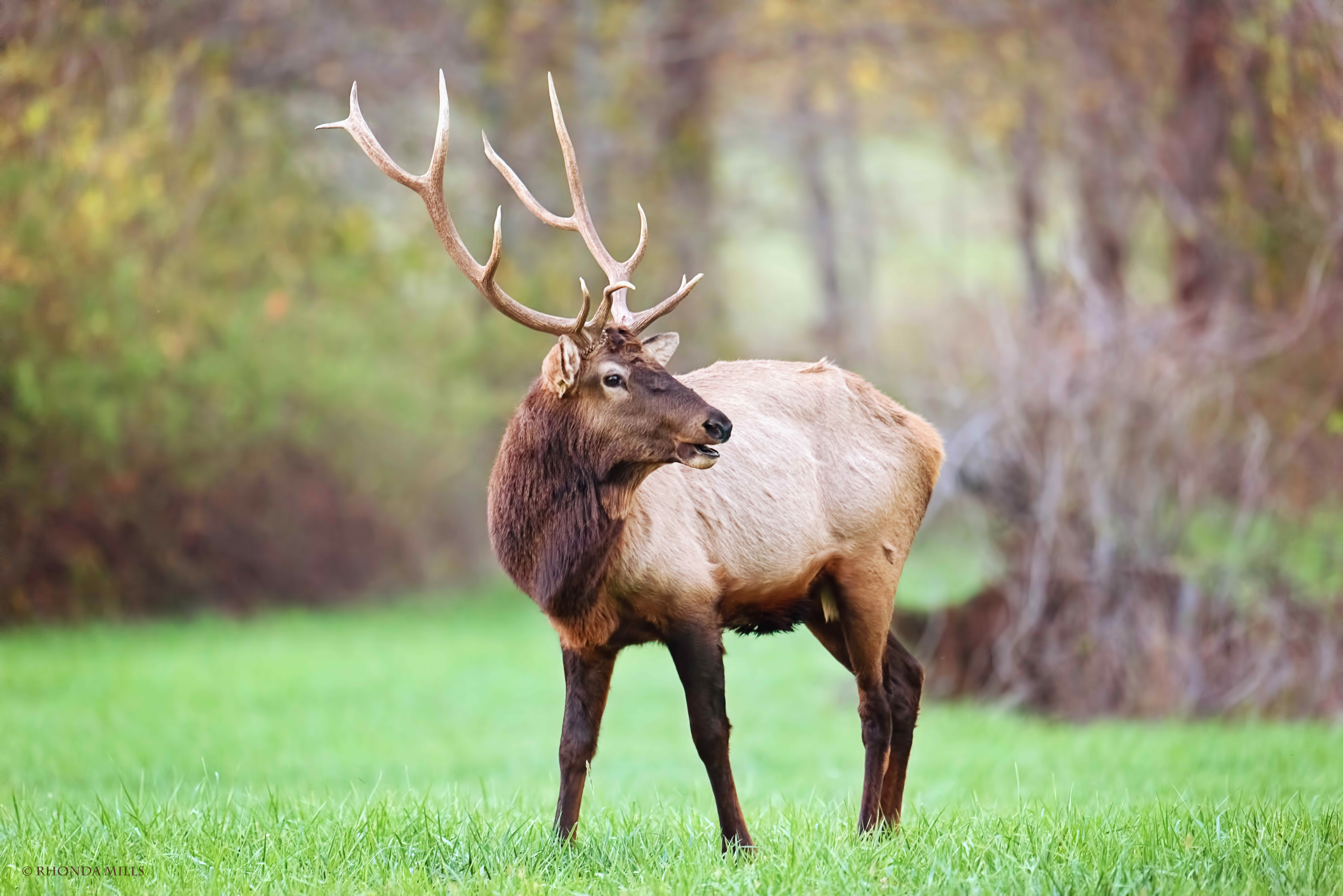 5.  Visit the Arkansas Game & Fish's Ponca Elk Education Center.  It's a free exhibit that's interesting to adults and children alike.  The center also features a small, but nicely stocked gift shop.  Follow the link for days/hours the center is open.
6.  Can't get enough elk?  Then hop over to nearby Jasper (14 miles on Hwy 72) and tour the Hilary Jones Wildlife Museum & Elk Center!
7.  Hike in the Sweden Creek Falls Natural Area on Arkansas Natural Heritage Commission land, which is about a 30-minute drive from Ponca.
8.  Hike the Pedestal Rocks trail in national forest and within an easy drive of Ponca.  Gorgeous, striking geoglogical features and the trail requires only moderate effort to enjoy.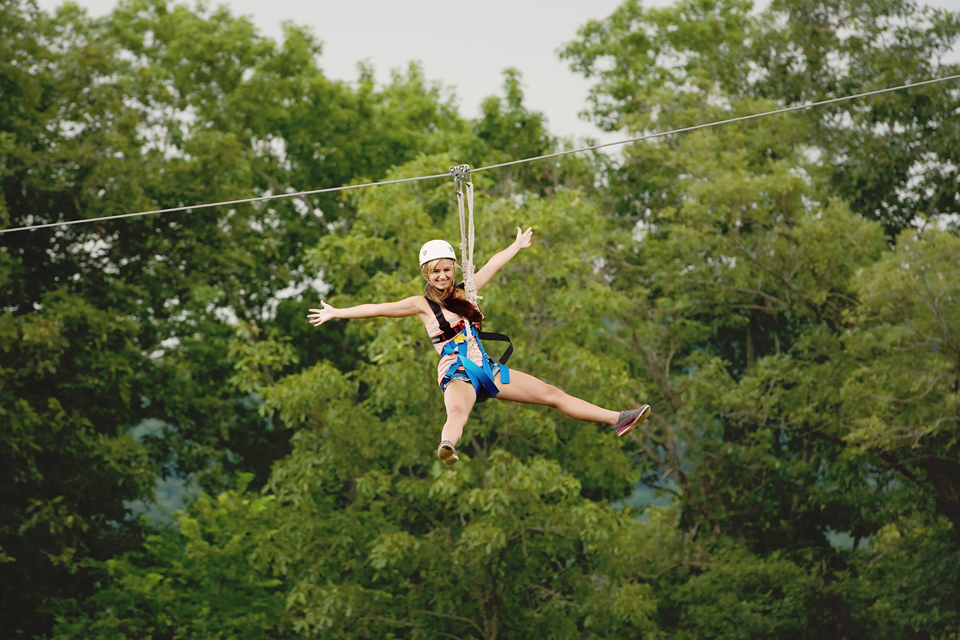 9.  Swing like Tarzan and Jane through the Buffalo River forest on Arkansas' premier wilderness zip line adventure—the Buffalo River Canopy Tour.
10.  We promise that no trip to Ponca is complete without having lunch or dinner at the Low Gap Wifi Cafe, home to many a fine Italian and fish dish.  Live music, btw, is oftentimes to be enjoyed on Friday and Saturday nights!
11.  Trail ride with the fine folks at Rimrock Cove Ranch, just 15 minutes from Ponca.  Beautiful scenery…sweet horses…terrific guides.  Great adventure for ages 6 and up!
12.  Explore Arkansas' underground world at beautiful Mystic Caverns, located between Harrison and Jasper, Arkansas on scenic Hwy 7 (about 30 minutes from Ponca.)  Two stunning caverns to enjoy and a sweet gift shop to boot!
13.  Hike to the Glory Hole, a nice family hike with a big waterfall after a good rain.  But, even in dry weather, it's a great trail to explore, especially with fall color beginning to light up the Buffalo River landscape!
14.  Take a day trip over to Eureka Springs for unique shopping and dining.  Located just one hour from Ponca, Eureka Springs is a great place to get a taste of quirky urban flavor within a ston'es throw of our secluded, scenic wilderness area.
15.  Camp at Lost Valley Canoe in Ponca or Dogwood Springs Camping in Jasper.  Or, even if you don't have to have a horse or trailer, the nice folks at Centerpoint Horsecamp (3 miles north of Ponca on Hwy 43) would be glad to hook you up with a tent site.  Lost Valley's campsites are first-come, first serve; call ahead to Centerpoint or Dogwood Springs for reservations.
16.  Experience a true Arkansas mountain town in Jasper, located just 14 miles from Ponca.  Enjoy the quaint shopping on the town square (we like Emma's House of Junk), as well as the hearty meals at the Ozark Cafe, the Boardwalk and others.  Or, drive a little further south on Hwy 7 for a meal at the Cliff House, a long-time Arkansas establishment overlooking the Arkansas Grand Canyon.
17.  Take a scenic backroad trip through Newton County.  You will be amazed at the beauty and wonder why you haven't done this sooner.  Ask our office staff for route suggestions.  (Thank you for not trespassing on private lands.)
18.  Enjoy a lazy lunch and hearty sandwich or salad on the front porch of the new BOC store.  Our sandwiches are crafted from locally baked breads and slathered with all kinds of quality meats, cheeses and veggies.  And, any sandwich can be turned into a salad.  Munch one on our porch and watch the world go by!
19.  Rock climb at Horseshoe Canyon Ranch on their fabulous rimrock, which is as beautiful to look at as it is cool to climb!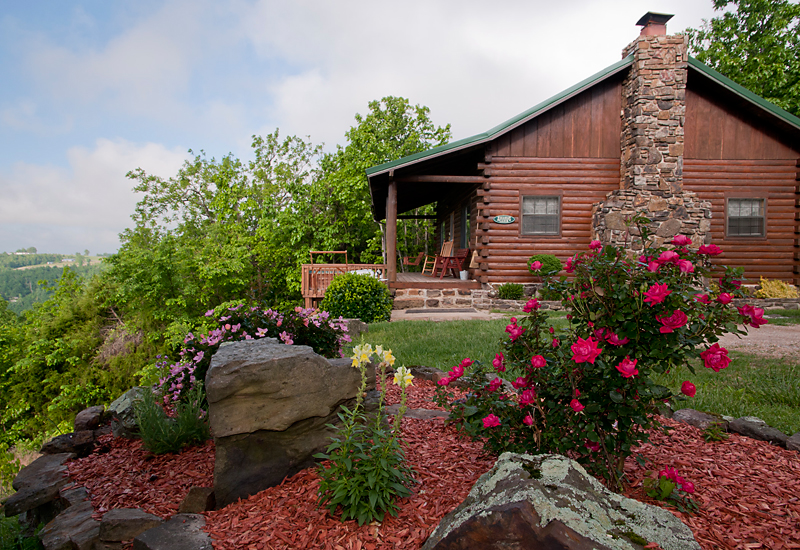 20.  Most Under-Rated Cure:  SIT ON THE PORCH OF YOUR CABIN AND DO NOTHING!  Simply sitting still and drinking in the sights and sounds of Buffalo River country can be one of the finest "activities" of all.  And, having a favorite person at your side makes it all the more rewarding.  🙂
So, don't despair, Buffalo River fans—there's still plenty to do in the Ponca area until the government gets its act together.  If we can help you with locating trailheads or directions to any of the restaurants and attractions listed, please don't hesitate to call us at 800-221-5514.
NATIONAL FOREST SERVICE NOTE:  At the time of this posting, national forest land in our area was still open.  We personally visited accesses—including the Whitaker Point trailhead—and did not see any indication of closure.  Should we learn of a closure, we will immediately amend this post accordingly.

Sign Up for our newsletter
Get the latest updates from the Buffalo!