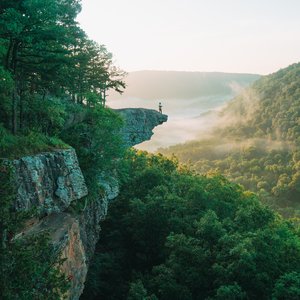 Top Hiking Trails
The Ponca area is home to Arkansas' finest hiking trail scenery. Not sure where to start? Click here for our picks for must-do Buffalo River trails. Download printable PDF maps for the Whitaker Point, Lost Valley and Big Bluff trails!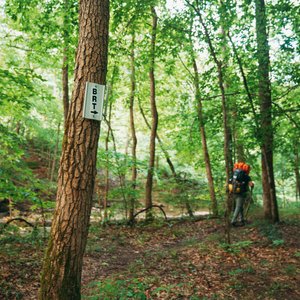 The Buffalo River Trail
Helpful info for planning a hike on the Buffalo River Trail, which covers 37 miles of gorgeous wilderness between the Boxley and Pruitt trailheads.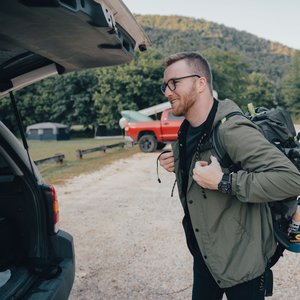 Vehicle Shuttles for Hikers
Get shuttle rates for various hiking destinations on the upper Buffalo National River.
Buffalo River Elk
Did you know a majestic herd of wild elk live in the Ponca area? They do and you can enjoy watching them from your car! Click here to learn more about when and where to find Ponca's elk.
Swimming Holes
Got youngsters? Then a Buffalo River swimming hole is great adventure for them, whether it's to swim or play with pretty river rocks. Click here for our favorite swimming spots near Ponca!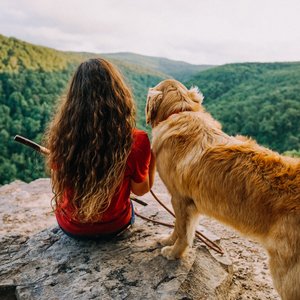 Pet Friendly Trails
Whitaker Point (hawksbill Crag) Is a beautiful moderate 3-mile R/T trail featuring a magnificent view, waterfall area, wildflowers and outstanding fall color. The Point/Crag is the most photographed point in Arkansas. Glory Hole A wondeful moderate 2-mile R/T trail featuring a 30 ft. waterfall. Nature has created a hole in ...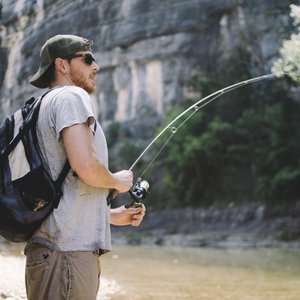 Fishing
If smallmouth bass is your quarry, then the Buffalo National River is a great place to cast a lure. Learn more about fishing the river here!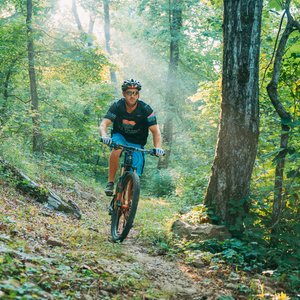 Buffalo River Mountain Biking
Mountain biking in Arkansas is becoming very popular, with some of the state's finest trails located right here in upper Buffalo River country!