What's on the mind of Buffalo River paddlers?  This blog post shares the top floating questions currently coming from our river guests!
A little advance homework goes a long way toward enjoying a happy, hassle-free float trip on the upper Buffalo National River.  Here are some of the most popular questions our Adventure Staff is currently receiving from paddlers.
How do I know my launch site?
The upper Buffalo National River is rainfall dependent, so water level influences our launch site on a day-by-day basis, which is either the access at Ponca, nearby Steel Creek, or down river about 24 miles at Pruitt.  To check the river level, as well as the daily launch site, visit our Current Buffalo River Levels web page.  
How many hours does it take to paddle the day trip?
With average river conditions, you can generally factor a speed of about 2mph, which equals around 4 to 6 hours of paddling time for the typical 8- to 10.7-mile float trip.  Other factors also influence paddling time, such as water level, one's personal paddling skills (or those of another person in your canoe), and how much extra-curricular activity—such as fishing or hiking—one does along the way.  Kayakers might see a quicker run but are also subject to many of the same influences as canoeists.
How does the car shuttle work?
For your convenience, we shuttle your vehicle to a pre-determined take-out access while you enjoy your float trip.  Come to the BOC store to arrange for your shuttle.  Once your paperwork and payment are complete, you'll drive to the launch site and leave a set of car keys with our river staff.  We then move cars in the order in which the keys have been handed to us (basically, a first-come/first-serve process).  Please note that on high-demand Saturdays and Memorial Day weekend, all outfitters can experience delays in moving vehicles.  So, take your time floating on the Buffalo National River—that's what you came for anyway!  (Get shuttle rates here.)
What age minimum is recommended for floating the upper Buffalo National River?
We suggest a person be at least age six and able to swim, although there is no official National Park Service required age limit for paddling the river.  Be aware that in the state of Arkansas, children age 12 and under must wear a USCG–approved PFD securely fastened to their persons at all times while on any vessel.  Click here more to learn more about canoeing with kids, as well as other paddling safety tips.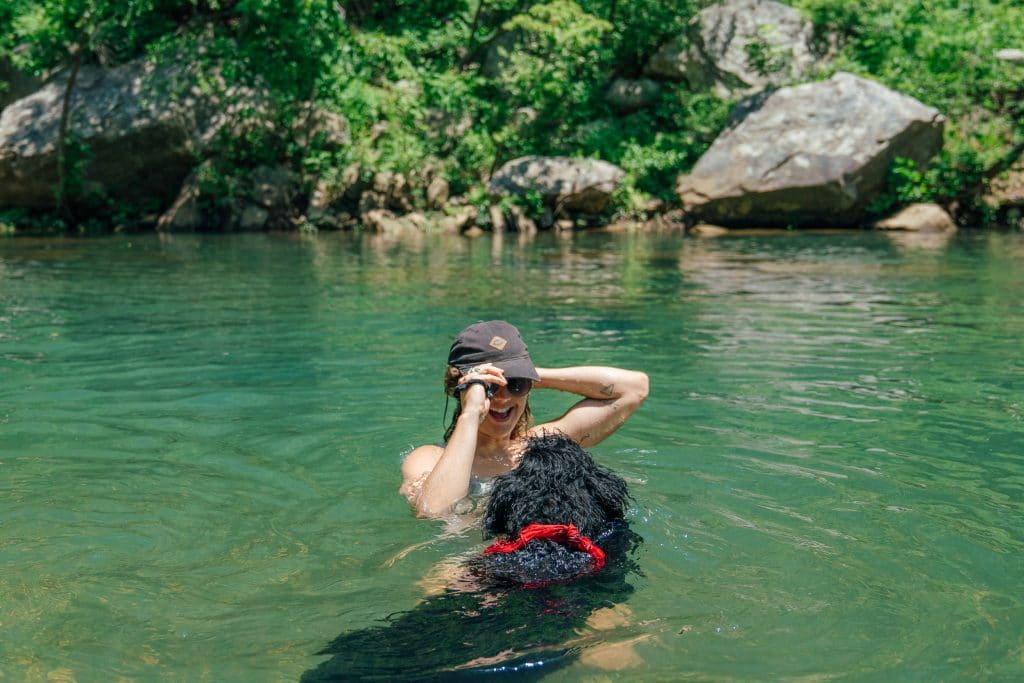 Can I canoe with my dog?
Yes, you can!  Just please be aware, however, that dogs are not permitted on trails within the national park and must be kept on a leash at all times when in campgrounds. You do not have to leash your dog while it is riding in a canoe.  Need lodging for you and your 4-legged pal?  BOC offers terrific pet-friendly cabins for your Buffalo River adventures!  
Have more questions?  Visit our Before You Float web page!
Please Note:  Personal judgment always plays a significant role in the success of any river trip.   Choose safety first, always carefully considering the paddling skills and self-rescue limits of yourself and everyone in your party.

Sign Up for our newsletter
Get the latest updates from the Buffalo!