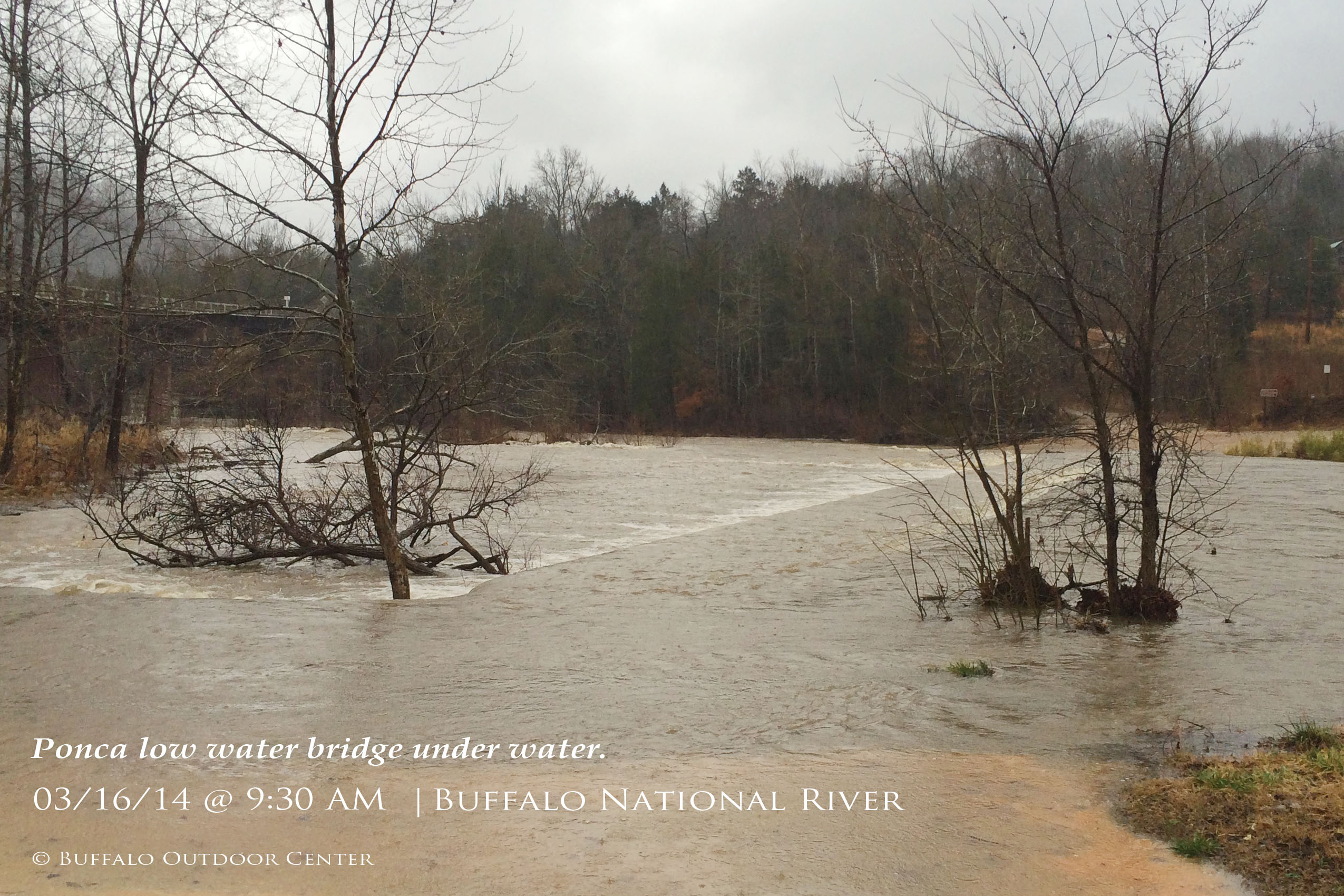 Until today, the water level at Ponca has been on the lean side for 2014 early spring canoeing and kayaking.  Paddling was possible, but the upper Buffalo National River was lingering in a late-winter lull, having not yet kicked into its true springtime form.
It's kicking now, however, thanks to a weather system of heavy rainfall that has temporarily pushed the river into overdrive.  With prime spring break visitation about to occur, the rainfall couldn't have showed up at a better time.
As of this post, the water level at the Ponca low water bridge had crested over the bridge, which means the river is considered in flood stage by the National Park Service.  While in flood stage, the river is closed to rental boats.
With the rainfall predicted to end by sometime tomorrow (03/17), the river should return to a more paddler-friendly level within a day or so.  Happily, this should coincide with warming air temperatures which are expected to hover in the upper 50's to low 60's starting on Tuesday.  (Click here for the current Ponca, AR 7-day forecast from NOAA.)
To stay updated on the water level at Ponca, visit our BUFFALO RIVER LEVEL REPORT, where you'll find our take on today's floating conditions, as well as helpful videos and rental information for canoes, kayaks and rafts.
BOC is an authorized canoe concessioner of the National Park Service, Department of the Interior.

Sign Up for our newsletter
Get the latest updates from the Buffalo!