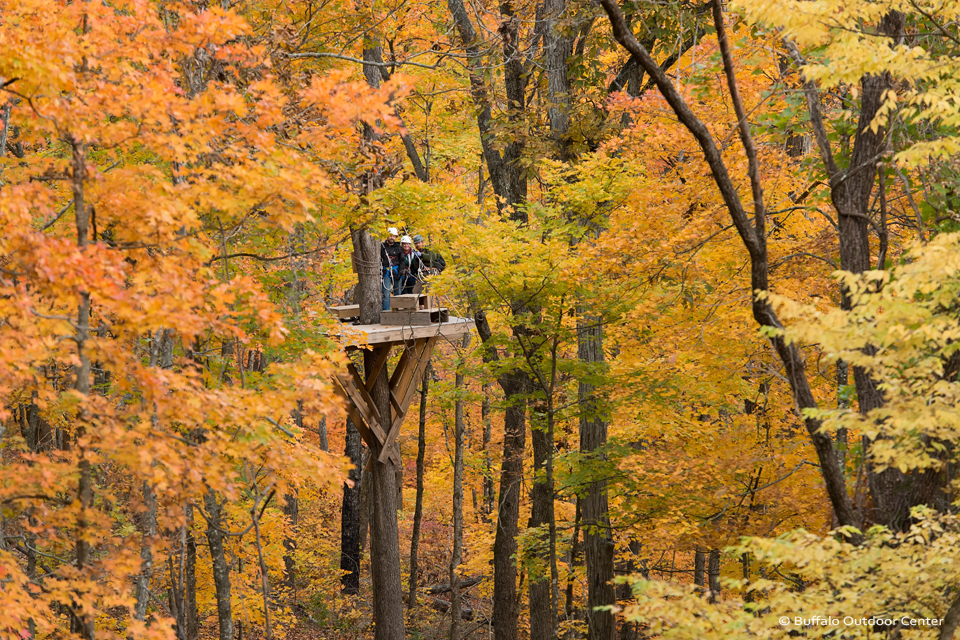 Fall is a gorgeous time to zip line here in upper Buffalo River country! Mid-October through early November tends to be prime leaf color here in the Ozark Mountains surrounding Ponca, so you'll want to book your reservation as soon as possible as demand for those dates will be high. We even offer a special extended tour schedule during that time with tours available Wed – Sun, October 7th – 25th.
If you've never zip lined with us before, here's a handy link to our canopy tour web page: Buffalo River Canopy Tour Zip Line Please note that our zip line season ends November 22nd.
We hope to see you soon high in the trees of Arkansas' only wilderness zip line experience—the Buffalo River Canopy Tour!

Sign Up for our newsletter
Get the latest updates from the Buffalo!