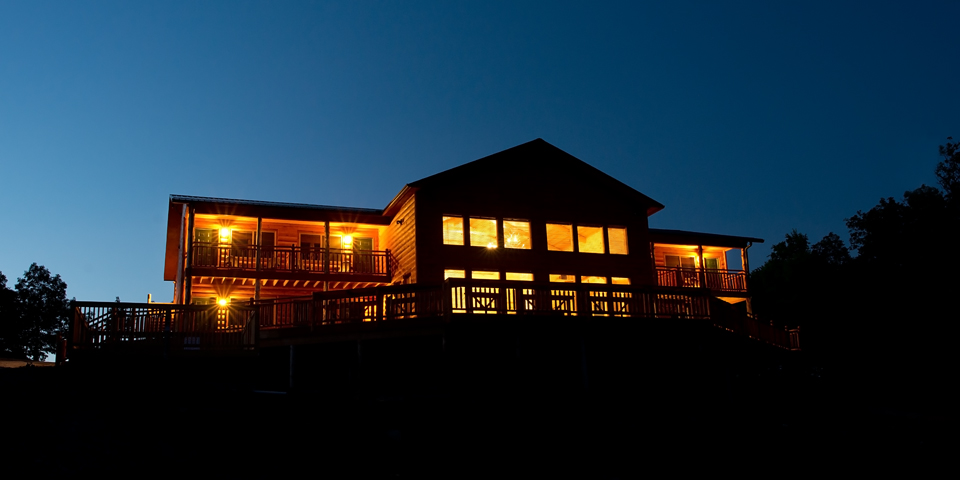 Our new RiverWind Lodge, overlooking upper Buffalo River country and perched atop one of Arkansas' tallest Ozark Mountains, is now open and ready to host weddings, family reunions, corporate retreats and other special group gatherings!
The lodge accommodates up to 36 guests (double occupancy) in 10 private, spacious bedrooms, each with its own bathroom. On the main floor, the large and beautifully decorated great room provides ample room for group meals or just simply being together. For outdoor gatherings, the lodge offers a large wrap-around deck featuring a handy dining rail overlooking the upper Buffalo River wilderness. Other gathering spaces include a large hot tub and the campfire pavilion, the perfect spot for roasting hot dogs and marshmallows!
Cooks in the group will love the roomy kitchen with its double appliances, including two dishwashers and two oven ranges. The lodge is also equipped with two refrigerators—one inside the kitchen and one outside on the deck. There's also plenty of counter space, as well as a pass-through window between the kitchen and the great room, which is a perfect place to set up a coffee service. Outside, grillmeisters can barbecue to their hearts' content on the lodge's extra-large gas grill, as well as its charcoal grill.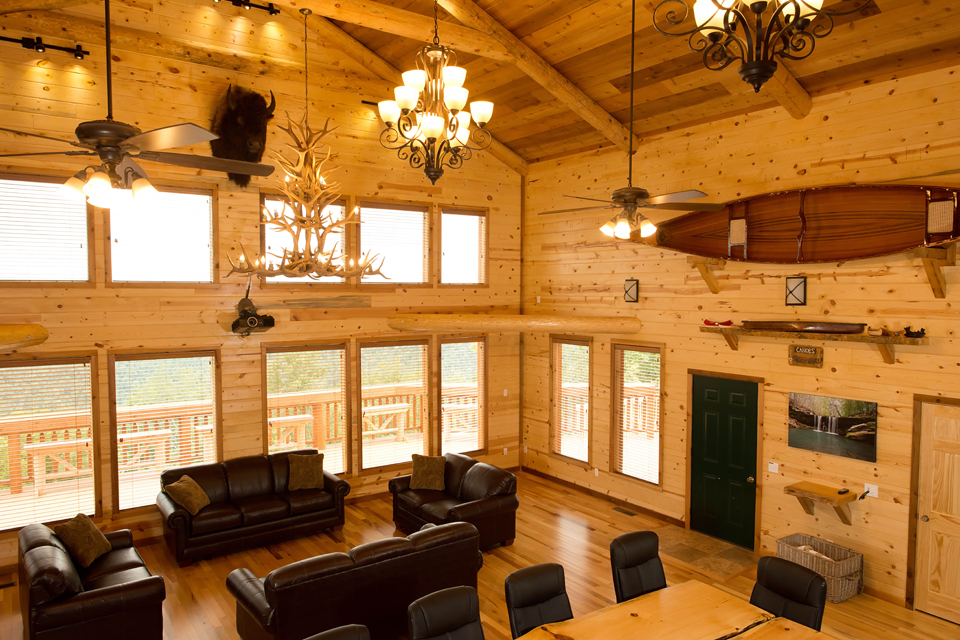 To learn more about our new fully-furnished lodge and its many amenities, click here: RiverWind Lodge / Ponca, Arkansas
We look forward to hosting your special group event amidst the beauty of Arkansas' finest scenery!

Sign Up for our newsletter
Get the latest updates from the Buffalo!