Summer is here! Any getaway to Buffalo River Country this time of year certainly won't have a shortage of recreational oppurtunities. The warmer weather encourages a wide-ranging variety of activities that everyone can enjoy and create lasting memories, but with so many options finding the right ones can take a little thought and planning. That's why we've put together this list of our ten favorite ways to experience Summer around Ponca! Choose a few, and you might just find your own favorites here too:
Swimming Holes
Sultry weather and cool water naturally go together during the summertime. Even when the Buffalo National River is too low for floating it still offers a plethora of options for swimming in the cool collected waters of its Swimming Holes. Steel Creek is a great spot to start your swimming hole hunt with multiple spots situated beneath one of the Buffalo Rivers most beautiful Bluffs.
Hiking Trails
You and your family will love exploring the hiking trails in the Ponca Area this summer. There are easier treks for the more novice hikers such as the Lost Valley Trail, and big adventure trails that offer more strenous options like the Goat Trail along Big Bluff. For more info check out our top hiking trails page!
Zipline
Looking for that unforgettable family adventure? The Buffalo River Canopy Tour is not just a zip line—it's a 2-hr nature excursion through the treetops of Buffalo River country! A great activity for family members age 7 and older, and who also weigh btween 70 lbs. and 250 lbs.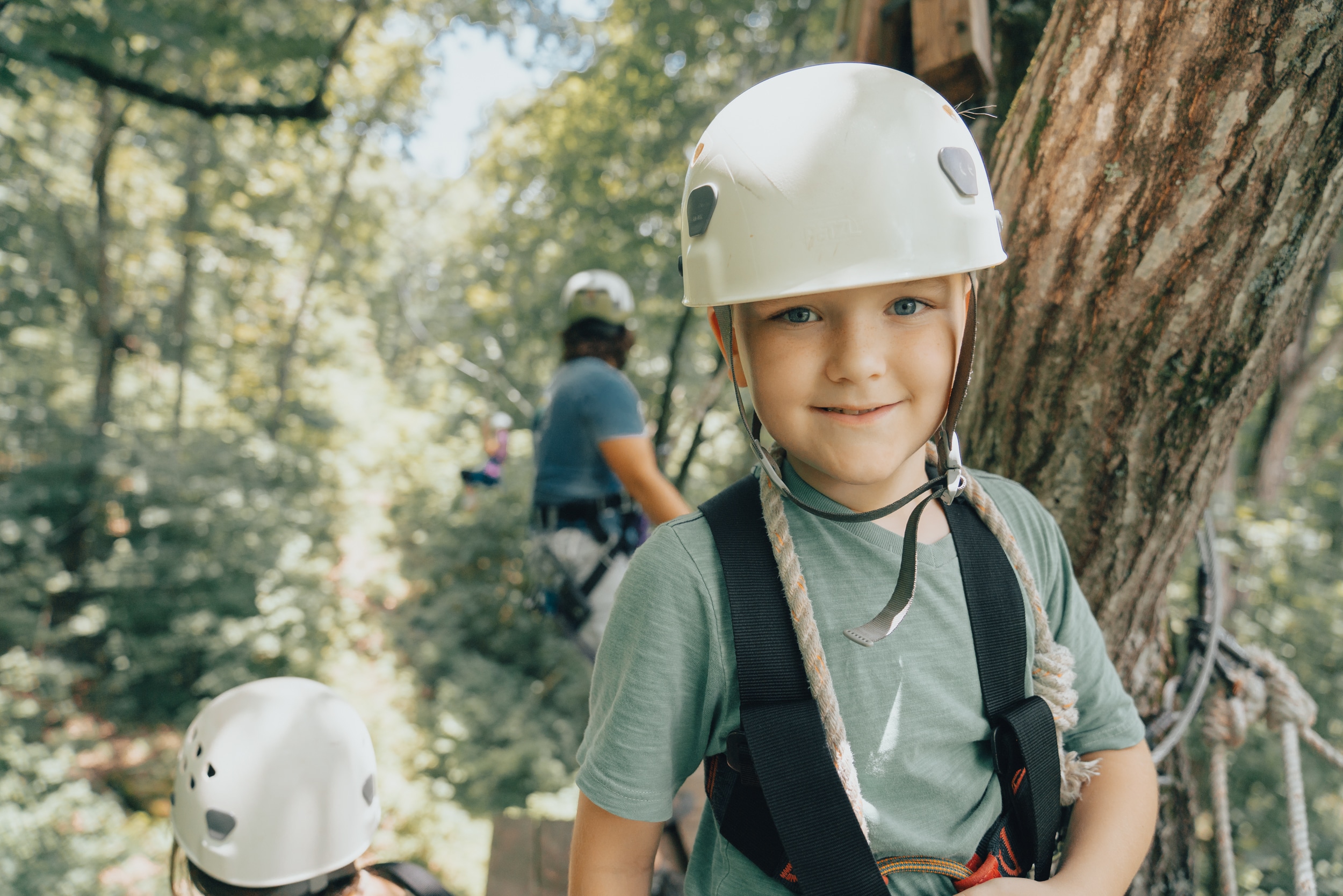 Rock Climbing
The Upper Buffalo National River area boasts some of the best climbing areas east of the Rockies! Check out some of the finest sandstone sport climbing found anywhere at Horseshoe Canyon Ranch!
Elk Viewing
Watching and photographing Ponca's herds of majestic Rocky Mountain Elk is one of the finest wildlife experiences you can have not just in Arkansas, but anywhere! The elk along the Buffalo River were introduced into the area to replace the now extinct Eastern Elk and have since thrived and roamed wild along the Buffalo National River. Although they are wild you can usually see them grazing in Boxley Valley during the hours right after sunrise and right before sunset. While you are in the area visit the Elk Education Center for more information!
Camping
The upper Buffalo National River features several National Park Service campgrounds with pretty scenery…arguably the prettiest in the park, all of which are first come first serve. You may also choose to camp along the river or hiking trail in a site of your own choosing as long as you stay ½ mile ABOVE or BELOW a designated National Park Service campground.
Mountain Biking
The Upper Buffalo National River is also home to one "Epic" mountain bike trail Offering about 40 miles of singletrack surrounding the highest point in the Ozark Mountains, the Upper Buffalo Mountain Bike Trail (IMBA Epic) is a gem of the Midwest!
Fishing
The Buffalo National River is a clear waterway, which makes it a great choice as a place to fish for bass, perch and catfish, and fishing holes can be found all up and down the Upper Buffalo River.
The Upper Buffalo National River area is beautiful year-round wether you're wondering around by car, foot, zipline, or horsback there is always something to see. Be sure to bring your camera because you are going to want to capture all of your families new favorite memories!
Horseback Riding

Sign Up for our newsletter
Get the latest updates from the Buffalo!